"Family Portrait of Champions"

Charlie & our newest family member Thunder De Grande Vinko aka "Grom" (Serbian nickname means "Lightning")
Ukrainian Junior Champion, Ukrainian Champion, Russian Junior Champion, Bulgarian Champion, 2xBest Baby, BISb-3
2x Best Junior, 2 CACIB, R.CACIB, multi-CAC, Best Male, HD-B(Germany), ZTP-SG1B, BH, IPO-1 / Schutzhund
www.betelges.net
2011 CTS "V" Coupe ( BEFORE & AFTER )
Charlie's 2011 CTS "V" Coupe's getting a make over... Before &

After! Chromed rims & tinted windows!
With a "clean rear" look. All Cadillac emblems removed.

Charlie & his custom CTS "V" out for a drive!
For all you fans wondering what's new with Charlie? How about Charlie's fleet of new vehicles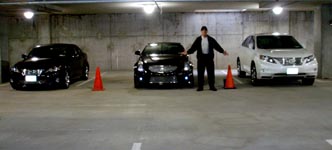 2010 Lexus IS 250 Customized interior, rims & carbon fiber body detail.Charlie's wife's 2009 Xmas present...
2011 Cadillac CTS V Coupe ...Charlie's 2010 Christmas present to himself.
2010 Lexus Customized RX 350 Charlie's 2009 birthday present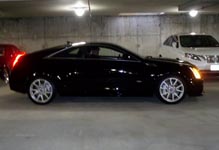 Charlie's taking the "V" out for a spin!
This fully loaded brand new top of the line luxury sport Caddy has a 6.2 supercharged V8 engine that puts out 556 hp @ 6100 rpm with 551 lb-ft torque @ 4300 rpm
...add the customized headers & exhaust system, customized cut outs and other "souped up goods" under the hood & we're looking @ around 740 hp! VVVRRRRRROOOMMMMM!
***From Left to Right
Wow...got here fast

Rear view with personalized plate...

Charlie visiting Freddy of County North Towing in Arsdley, NY

Charlie's remote hide-a-way plate. Now you see it...

Now you don't!

Interior of the Caddy
Charlie's 2011 Cadillac CTS V Coupe's pics of fabricated & customized exhaust system with electric cut outs
For all of you drag racing enthusiasts to view more detailed pics, go to www.americanracingheaders.com
(click on Photo Gallery, on page 2 images 1611-1638)
The Lexus IS 250 - 2011
Customs Rims, Chrome Pillars ...Tinted Windows

Best of both worlds...Sporty Look with All Wheel Drive

Charlie's Lexus IS 250... bought for Mrs Arms for Christmas! Customized with Aftermarket Customed Grills

Custom Carbon Fiber Rockerpanels.

Custom plate that's rather "fitting!"

- Customer Interior...Fully Loaded

Charlie's Customized 2010 Lexus RX 350
2009 Flex Magazine Profile - Bev Francis Gym, Syosset, NY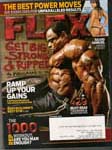 2009 September Muscle Mag

Charlie wins 2nd World Title @ Atlantic City Pro Show Sept 13, 2008

Charlie awarded "Best Over 60 in The World" & VInce Taylor awarded "Best Over 50 in The World"
NEW PHOTOS - World Atlantic City Pro , 1st Place
Charlie on "No Bull Radio" Monday Night, Sept. 22, 2008
Full 2 hour Show
Or Just Here Charlie's Segment

Charlie Arms - Training for the Atalntic City Pro World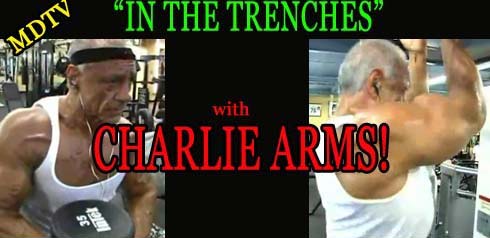 Part 1
Part 2
Part 3
Part 4
Part 5
In Part 5, Steve Weinberger. on the record measures Charlie's arms 1 wk before
2008 World Championships at age 65

Charlie "Arms"
MDTV: Interview with Charlie Arms
Written by Dave Palumbo
Monday, 16 April 2007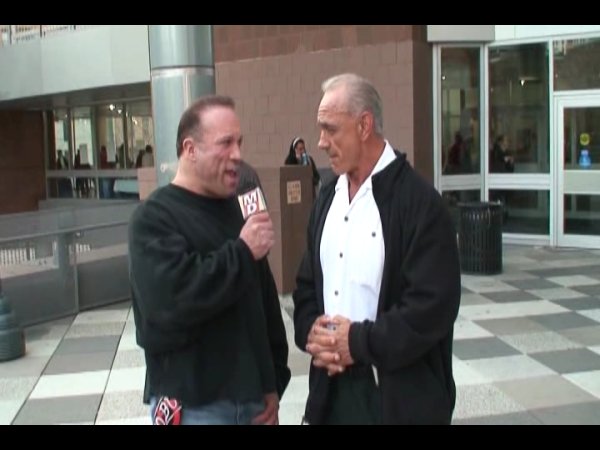 - writer for Muscular Development's on line edition magazine -
"Ask Charlie Arms" Q & A Column
Click here to view - October 2006
Click here to view - November 2006
Click here to view - Decemberr 2006


Charlie's 1st Competition
NPC Southern States, August 2001 at 60 yrs old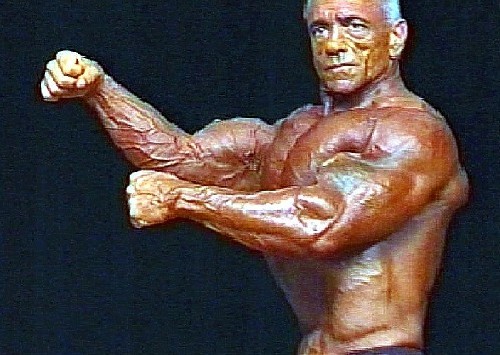 "Charlie At Star Fitness, Bronx, NY. June 2006 - at age 63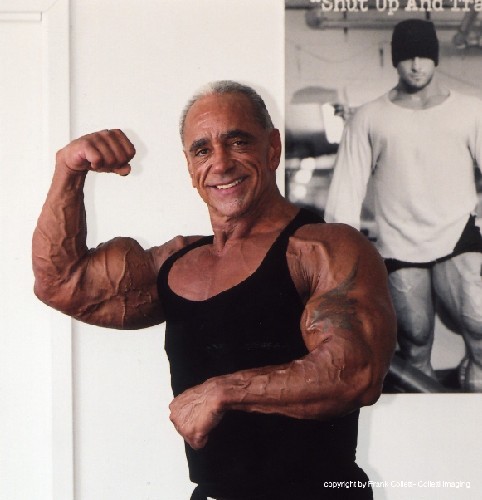 Photos by Frank Colletti
Colletti Imaging
collettiimaging@aol.com
Update : Aug. 30, 2006


Photos by Frank Colletti
Colletti Imaging
collettiimaging@aol.com
Charlie Arms Featured in Muscular Developement
2006 & 2008 IFBB IFBB Pro Masters World Champion
Click to see entire gallery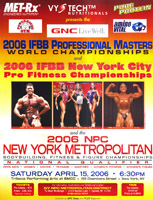 Muscular Developement April Issue 2006
"Press Release"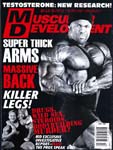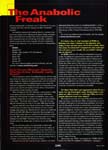 This is meant to be a comparison in the evolution of bodybuilding and how far the science of the sport has come and nothing more.
The competitive world of Bodybuilding has come a long way since the days of Larry Scott & Sergio Oliva; from the training routines to the wide range of vitamins & supplements to the scientific dieting methods to the morning cardio workouts.
If someone were to have whispered in Larry Scott's ear back in 1965, after winning his first Mr. Olympia contest, that in the year 2004 there would be a 61 year old amateur bodybuilder that he would not be able to beat in a contest, his reply would have probably been, "That will never happen" since the average male life expectancy age in 1965 was around 65.
Well, it has happened, and I am living proof of this statement as you can see for yourself.